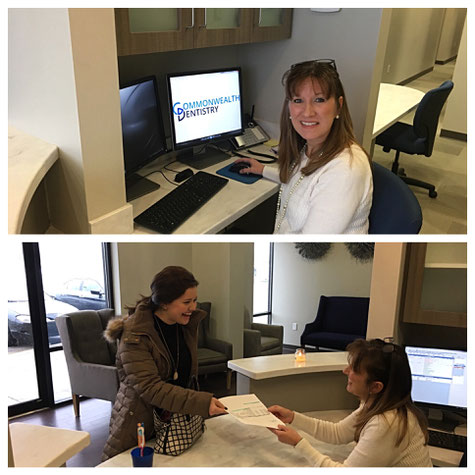 If you've called our office before, Mary is the face of that friendly voice on the other side of the line!  She loves helping our patients schedule appointments, answer dental related questions, and educating patients about their insurance plans and payment options.  
Mary has been with Commonwealth Dentistry since the spring of 2016.  Her welcoming and pleasant attitude will make you feel right at home with your Lexington dentist.  
Mary loves spending time with her family and her dog.  She loves animals and you can find her frequently at Keeneland with the horses.  
Say hey to Mary next time you speak with her on the phone or are sitting in our lobby.  She would love to get to know you!